Studying archeology and studying music - in our case learning to play the organ – have more in common one might expect: they both require careful preparation, a firm knowledge of literature, and quintessential: the necessity of field work. It is on site an archaeologist uncovers history. While for an organist, it is by playing historic instruments with an adequate repertoire years of study come to true fruition.

The organ class of the Conservatoire royal de Bruxelles was granted such an splendid learning opportunity: a three day exchange program in Toulouse with the organ classes of the Haute Ecole de Musique de Genève and the Conservatoire à Rayonnement Régional de Toulouse.

Master classes by professors Vincent Thévenaz (Genève), Yoann Tardivel (Toulouse) and Benoît Mernier (our teacher) where held on the many prestigious instruments the city of Toulouse has to offer: St.-Pierre des Chartreux, St.-Sernin, N.D. de la Dalbade, Musée des Augustins... For organ majors, being able to play these kind instruments is an essential step in the learning curve of becoming a musician with an informed and authentic artistic vision. Different points of view offered by the three imminent professors, and hearing other interpretations by fellow students where highly instructive.
We had the opportunity to explore a wide an rich variety of instruments during the three days we have had the pleasure to spend in Toulouse. We would like express wholeheartedly our gratitude towards ECHO!
Stefaan
In the first place I enjoyed meeting the fellow organ students of Toulouse and Genève. These moments of encounter are the ideal setting to discover new works and rediscover the standard repertoire. Of course, we had the world-class instruments to inspire and guide us during this voyage, and excellent coaching by the professors to evaluate our performance. Furthermore, I will remember sharing together the ideas about the future of the organ landscape, discussing the major challenges we face, and the opportunities we can seize in a digital society.

Barbara
This exchange in Toulouse has been intense and exciting! Being able to hear and play its mythic instruments during those three days (Saint Sernin, Notre-Dame de la Dalbade, les Augustins) has been a real privilege. It was very interesting to have courses by different teachers, especially when they were led by the three teachers all together. It sounded like an authentic exchange and widened the point of view we can have of a piece. Also, it has been really nice to get to know the students from Genève and Toulouse.

Erick
This trip made me reflect on the privileges one has when studying music in Europe. To see materialize those dreams that you once had as a very young musician. Without a doubt to know these instruments, cities and above all the excellent people who are the organists motivate me to continue discovering music. I will never let my capacity for wonder come to an end.

Tamara
The exchange in Toulouse made me realise how lucky we are as organ students to be able to travel, meet and exchange with other organists, which is something not many other instrumentalists do during their studies. During our stay, we got to see many extraordinary instruments and took instructive classes by the three teachers, which has been a very enriching experience to my studies.

Notre-Dame de la Dalbade: Puget 1888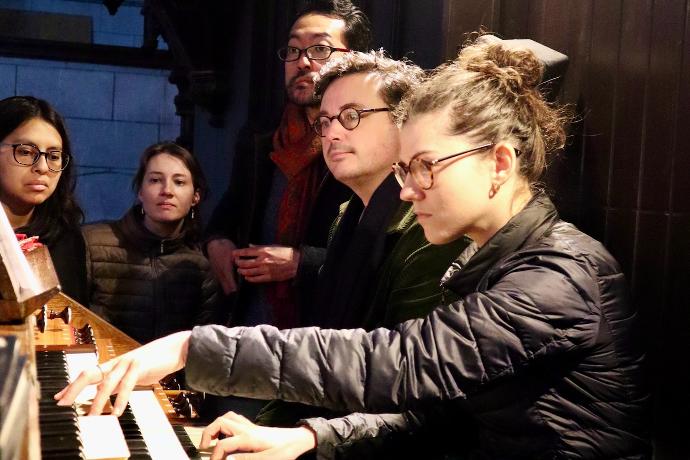 Saint-Pierre des Chartreux: Delaunay 1683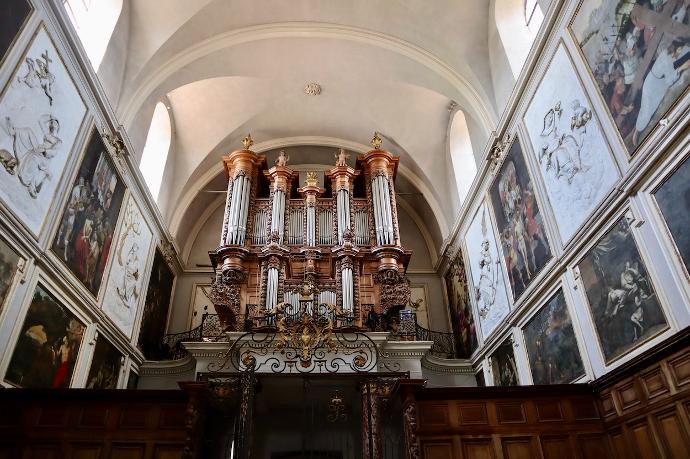 Musée des Augustins: Ahrend 1981

Basilique Saint-Sernin: Cavaillé-Coll 1889